Oil Well Surface Test Tree 4 1/16" x 10000psi
Oil Well Flowhead - Surface Test Tree 4 1/16" x 10000psi
Brief of Oil Well Surface Test Tree
The oil well flowhead supports the test string for surface well control when completing, testing operation
in oil and gas well. Two wing valves connect to the kill and flow manifolds to control the flow of the
wellbore fluids. The surface test tree is designed and manufactured as per API specification.
Spefication of the Oil well flowhead - surface test tree
Size

Operating Pressure

Work medium

Flowhead

1 13/16" – 7 3/8"

5000-15000psi

Oil, water, gas

Control Head

2 1/16" – 3 1/8"

5000-1000osi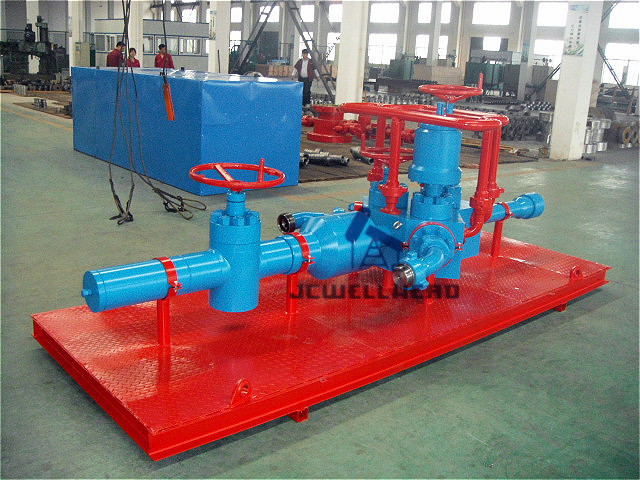 JC Petroleum Equipment Factory manufactures and supplier the various wellhead manifold and related
parts to meet different requirement in oilfield service operation. The wellhead manifolds are conformed
with API 6A and API16C specification, and applied for high pressure and high temperature working
condition.
The surface well testing equipment include surface test tree, data header,Surface Safety Valve, Emergency Shutdown System,Sand Filter,Chemical Injection System.
JC petrolem equipment factory can design the surface test equipment as per the customer's requirement.